Juergen Graner
Founder & CEO
Engagement Executive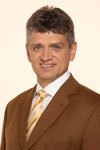 Juergen has more than 30 years experience in international business, managing companies, departments and projects in and across Europe, North America and Asia. He has successfully mastered expansions, turnarounds, alliances, licensing transactions, spin-offs, mergers, acquisitions and exits of companies, as CEO, executive manager and advisor. Juergen has held CEO positions across 3 continents in Austria, Belgium, France, South Korea, the UK and the USA. He has coached more than 100 CEOs around the world, helping them to their business to the next level.
Due to a passion for executive education, Juergen has taught managers, scientists and entrepreneurs at several academic and non-academic institutions on a variety of subjects, including international strategic marketing, technology commercialization, intellectual asset management, strategic management, leadership, entrepreneurship, total quality management and Transaction Based Growth Management™ for more than 25 years. He is also a frequent speaker at a number of business conferences and events.
Juergen holds an MBA from London Business School, a Certificate in International Trade and a Certificate in Industrial Engineering. He is a Certified Management Consultant, Certified Export Consultant and Intellectual Asset Management Professional. He is fluent in both German and English.
Industry Specialties:
Life Sciences

Health Care

Chemicals

Engineering

Consumer Goods

Services
Personal Website: www.jgraner.com
LinkedIn Profile: www.linkedin.com/in/juergen-graner-4780b117a